YARN&COPPER
Regular price
Sale price
$92.00 USD
Unit price
per
Sale
Sold out
Share
' Sunflowers' white Japanese Linen
Linen mini scarf with scarf ring
Sunflowers has a classic straight border pattern throughout. A mixture of leaves and flowers give the design an elegant aesthetic.
Overall the design was created with clear and vivid shapes to give it a pop feel. Perfect for any summer outfit.
A design that combines spring and summer sunflowers and borders.
A piece with pop colors and elegance is perfect for accenting your outfit.
:::::::::::::::::::::::::::::::::::::::::::::::: ::::::::::::::::::::::::::
A linen mini scarf that can be arranged with a circle-shaped brass ring.
You can color your neck tightly and compactly, making your everyday style a lot more fashionable.
(free shipping!)
:::::::::::::::::::::::::::::::::::::::::::::::: ::::::::::::::::::::::::::::
A delicate scarf made from very fine linen thread woven in Omi (Shiga Prefecture), a production area of ​​linen.
In addition, after being woven, it undergoes a special softening process, so it is soft from the beginning and has almost no stiffness peculiar to linen.
The smooth texture is perfect for spring and summer climates.
When I wear this, I feel that there is nothing better than linen.
-------------------------------------------------- ----
made in JAPAN
Color: White Material: 100% Linen
Size: about 53cm x about 53cm
Ring: brass
Washing method: hand wash
* Due to the nature of linen, knots (neps) can be seen here and there. It is difficult for the color to adhere to that part, and it may be dyed unevenly.
Please understand that nep and color unevenness are the rustic texture of linen fabric.
-------------------------------------------------- ----
For women, you can use it as a necklace or add it to a simple outfit for a coordinated look.
It's a small size, so it's nice even if a man wraps it up.
You can arrange it in any way you like, whether you use a ring or just tie it without a ring.
<About shipping>
This is free shipping.
(Only in Japan *Additional charges may apply for remote islands.)
We also accept gift wrapping, so please fill in the remarks column to that effect.
Packaging is part of our brand policy, and from the perspective of environmental protection, we use as little plastic as possible to deliver our products.
Thank you for your understanding.
:::::::::::::::::::::::::::::::::::::::::::::::: ::::::::::::::::::::::::::::::::
The color of the actual product may differ due to differences in viewing environment such as display and settings.
View full details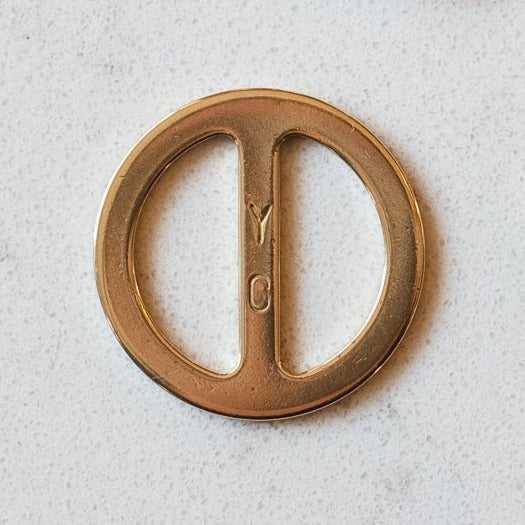 About delivery, returns and exchanges
Regarding delivery

Shipping charges for your order will be calculated and displayed at checkout. International orders may be subject to import duties and taxes (including VAT), which occur once the goods arrive in the destination country. If these charges apply, we are not responsible and are your responsibility. Please see our Shipping Policy for more information.

You can check the customs duties at the time of import by area ( U.S./Canada/Mexico , Asia , Europe/Oceania ).
About returns and exchanges

In principle, we do not accept returns, exchanges, or cancellations after the product has been shipped. In the unlikely event that the product is damaged, please read the refund policy and contact us by email. (See Refund Policy for details.)
Let customers speak for us